Awards
• Received Travel Award From DST-SERB to attend the ISGC 2019 at Larochelle, France 2019
• Outstanding Contribution Award for reviewing Journal of Molecular Structure, Elsevier, 2018
• Brand ambassador 2018-19, Bentham Science Publishers.
• Completed ACS Reviewer Lab online Reviewer course on 7th May 2020.
• Top Peer Reviewer award 2019, Based on Publons database.
• I was participated in International Symposium on Green chemistry ISGC 2019, at La Rochelle, France. For that I received International Travel Support from SERB, New Delhi.
• I delivered a Invitation Talk on Impact of Green Chemistry towards the synthesis of Bio active heterocyclic scaffolds" in Bio Lab, De La Laguana University, Tenrif North, Spainon 20th May 2019.
• I was participated in Green Chemistry and Engineering Conference at Portland, Oregon U.S.A.2018 Sponsored by American chemical Society.
• Received Distinguished Faculty in science Award-2017 by Venus international Foundation, Chennai, India
• Worked (10 Months) As Junior Scientific Assistant in Gujarat Pollution Control Board, Surat.
Achievements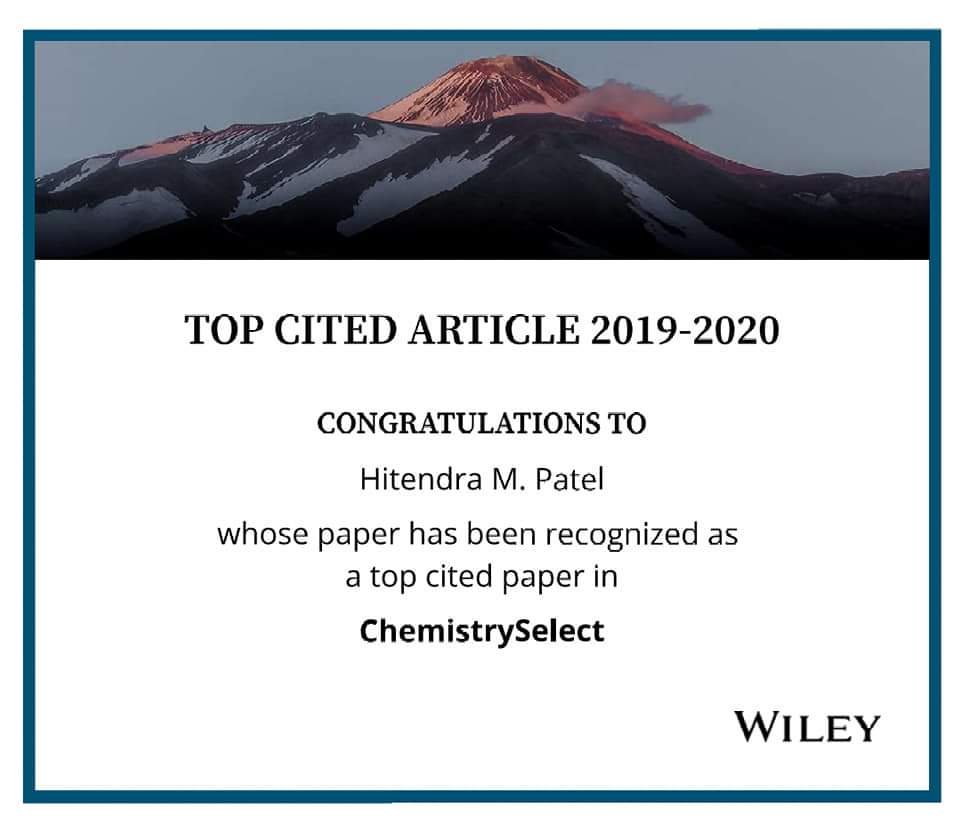 Certificates